Real Estate
Po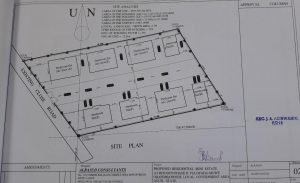 We construct eco friendly homes in Africa for low and medium income families. Our concept involves the use of natural materials ( clay) stabilized with cement to produce a beautify and ecologically friendly communities.
Brick making in action
Our prices
– Hollow bricks ( 30cm by 15 cm by 7.5cm) : N200.00 per brick
– Half Hollow bricks (15cm by 15cm by 7.5cm) : N100.00 per brick
– Solid bricks without holes (30cm by 15 cm by 7.5cm) N220 per brick.
– Cleaning services ( please call for a quote)
– Eco friendly homes
Standard 1 bedroom bungalow from N5 Million
Standard 2 bedroom bungalow from N6 Million
Standard 3 bedroom bungalow from N7 Million
All prices quoted are for construction only excluding the land.
We also do brick laying as seen in our pictures we charge N45,000 to lay 1000 bricks. For more information contact our international office on +353 89 5864413 or Mr. Yemi in Nigeria on +234 802 811 8541
Our services
– We sell bricks
– Build and sell eco friendly homes
– Property Management
– Cleaning services ( Residential and Commercial)
Our projects in Nigeria
no images were found